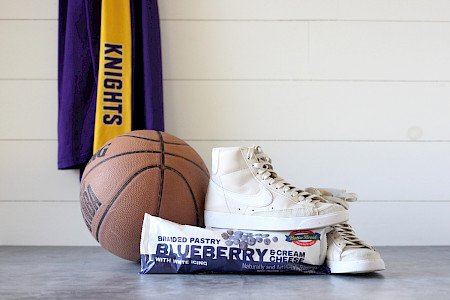 School Fundraising in New Hampshire
Lead your school Fundraising in New Hampshire to success by partnering with MCM Fundraising. When you partner with us, we work with you from the start to the finish line, to ensure a successful fundraiser. The high cost of high school sports programs can be a burden borne by district taxpayers, student-athletes, and parents of student-athletes. The need for creative, successful fundraising programs are more important than ever.  Rest assured, MCM Fundraising is here to help fill that gap.
Throughout the state of New Hampshire, high school athletic budgets are on the chopping block. Parents find they are tapped out of resources.
In New Hampshire, students are gearing up for Basketball, Indoor Track, Hockey, and even Skiing, and Wrestling.  For consistently successful fundraising you need to sell something that everyone will find appealing. MCM Fundraising offers a product line of ready-to-bake desserts that can be enjoyed by all ages. The pastries, cookie dough, simply shipped collection, popcorn, and cake rolls offered by MCM will lead your fundraising team to sweet success. We partner with brands that are easy to sell and make great desserts for the freezer. The Otis Spunkmeyer® ready-to-bake cookie dough can be conveniently stored in the freezer until ready to use, and who can resist Kansas Maid™ Braided Pastries? Thaw, Rise, and Bake!
MCM Fundraising provides Group Fundraiser options for New Hampshire, as well as the rest of New England. The MCM Fundraising home office is located in Vernon, CT founded by Steve and Janis Moser.  MCM Fundraising has become a successful option for school fundraising in the RI, CT, MA, NH, and NY region by putting our customers first. We look forward to helping students and parents in New Hampshire exceed your school fundraising goals all year round!