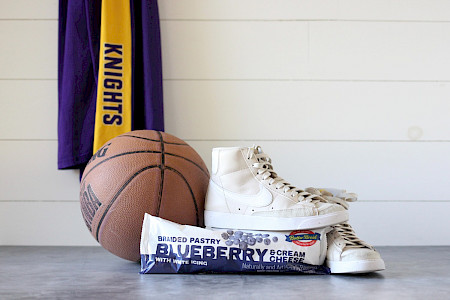 Sports Fundraising - MA 
This winter, pump up your sports fundraising in MA with MCM Fundraising. We'll help you come up with the very best sports fundraising ideas so you can maximize participation, optimize your team sales and keep your athletes safe!
In 2023, youth sports fundraising will play an even more important role for your team. Regardless if you're part of a school sports program or city sport, funding has its limitations. Since the Covid-19 pandemic began, funds have continued to be pulled from school districts and youth sports programs to keep the economy afloat. The need for quality sports fundraisers that deliver real results and help our kids stay fit, active, and competitive is at an all-time high. The increased lack of funding, coupled with the year-over-year increase in the cost of travel, registration, and equipment has added to the uncharted challenges for teams. This year, choose MCM's fundraising to encourage higher-quality sports fundraising ideas and products. We'll help you generate higher player participation, community support, and overall team profit!
How Can Sports Fundraising in MA Help Your Team Raise More?
Easily accessible online website For Contact-Free Fundraising
Fundraising Experts To Help Guide You Through The Process
Free Order-Takers and Free Shipping
High-Quality Products That Will Be Enjoyed By All Ages and Sell Themselves
At MCM Fundraising, helping you reach your fundraising goals is our goal too. We are a local, family-owned and operated business started by Steve and Janis Moser in February 2000.  As our business grew, our brother-in-law Wally Carlson joined as a partner. Steve represents Connecticut and Rhode Island territories while Wally represents Massachusetts. Steve and Wally come from a background in a family-run milk and juice production company where they were taught that customer service is always a #1 priority. They strive hard to bring that knowledge and understanding to MCM Fundraising, Inc.
Check out our top sports fundraising ideas and other DIY team fundraisers below.

Favorite Youth Sports Fundraising Ideas:
No matter what type of sport you play, if you're looking for a great team fundraiser, then you want a fundraising program with easy-to-sell products.
Classic® Cookie Dough is cookie dough with sweet benefits and great taste for your group.  Each 2.5 lb. box comes with approximately three dozen cookies.  The cookie dough can be frozen for up to 1 year.  It also can be thawed and refrozen, making handling and storage easy! The Joyful Traditions Cake Rolls are made from scratch and are great for the Holidays and special occasions. The cake rolls are frozen so you can use them when it's convenient for you. Just thaw the cake rolls and they are ready to serve! 
2) Butter Braid® Pastry
Butter Braid® Pastries are light and flaky, containing mouthwatering fillings like cinnamon, blueberry cream cheese, and various fruit flavors. Unlike dense bread, Butter Braid® Pastries are hand-braided with a sweet dough base containing over 40 layers of light, airy dough and 100% real butter. This gives the one-and-only Butter Braid® Pastry its unique and incredible flavor! Thaw, Rise & Bake. Icing packet included. Great for breakfast, dessert, or any special occasion. Very profitable AND exclusive to fundraising! You'll love it when you try it! 
3) Popcorn fundraiser is perfect for sports teams!
Seriously, who doesn't love gourmet popcorn?! It's the perfect snack before, during, or after any game, whether you're a player or fan!
Our Poppin Popcorn is perfect for online and contact-free fundraising. You do the selling, and we pre-pack per student and deliver it to your school or organization! Resealable 1 Gallon or Half Gallon Bag
4) Lyman Orchards® Pie
For over 275 years, Lyman Orchards® has been making fresh fruit pies the old-fashioned way, one at a time.  Starting from scratch with every pie, they peel and slice fresh apples, adding them to their delicious flaky crust.  Many of the fillings are made from fresh fruits picked at Middlefield, CT orchards! We deliver the pies frozen, ready for you to bake for a special occasion! The chocolate cream, pumpkin, banana cream, and chocolate peanut butter cream with brownie bottoms are pre-baked.  Perfect for your next school fundraiser; just thaw and serve!
Thank you for checking our blog on sports fundraising. You can find more information about our programs by visiting our website www.mcmfundraising.com. 
Ready To Start Your Ultimate Sports Fundraiser?
Our friendly staff will be happy to explain how our team fundraisers work, from A to Z, and answer any questions you have.