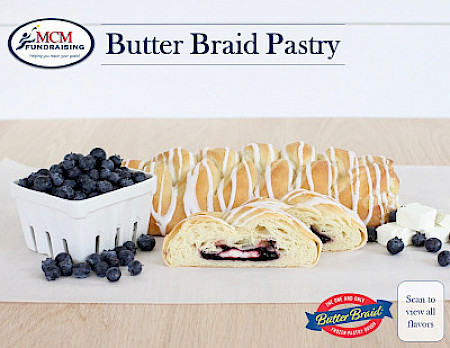 Online Fundraising in New Hampshire
Are you searching for more information on online fundraising in New Hampshire? Look no further than MCM Fundraising for seamless, easy fundraising programs! We have truly mastered how to get maximum sales with very little effort on your part. Furthermore, because we utilize online purchasing and credit card payments, and social media, the entire process is simple! Say goodbye to door-to-door fundraising! We believe strongly in encouraging participation so that we can earn you maximum profits!  Did you know that our fundraisers can typically earn you up to 50% profit? 
Most importantly, all we need from you is to fill out your participant's information. After that, we take over and do the rest! Utilizing MCM Fundraising ensures an easy fundraiser. We make it so that you can collect, send orders, organize payments, and send the ordered products straight to your friends and family! At MCM fundraising, we are proud to ship locally and nationwide. Throughout your fundraiser, we will gently remind your participants via email to place their orders. Sending out a gentle reminder guarantees more active participants! Starting a campaign takes less than five minutes, it truly couldn't be easier.
Manageable Programs
Let's be honest - fitting fundraising into our busy schedules isn't exactly easy. Moreover, fundraisers can be hard to remain on top off. At MCM we have worked diligently to create fundraisers that are easy to keep organized. Fundraising shouldn't have to equal stress. Our number one priority is for this to be seamless for you, so all of our programs are straightforward to understand, very simple to sell, and sent straight to your customers! Gone are the days of handing out products!
Maximize Your Profit
The hope when you host a fundraiser is that you meet - or hopefully exceed - your sales goal.  Our programs include premium products and brands that will bring in high sales, and high profits!
Unique Programs
We are proud to have a line-up of truly unique fundraisers with best-selling brands, like Butter Braid® Pastry, Classic Cookie Cookie Dough, Lyman Orchards® Pies, and Joyful Traditions Cake Rolls. Because we offer the best, top-quality products, you are guaranteed to increase your sales! 
Thank you for stopping by and reading our latest blog on online fundraising in New Hampshire. If you have questions about any of our online fundraisers, or simply want to learn more, give us a call today at 888-774-5889! Our team is ready to help and get your next fundraiser set up and ready to go. Additionally, you can check out our website to see the full line of programs that we offer!  
Online Fundraising in New Hampshire