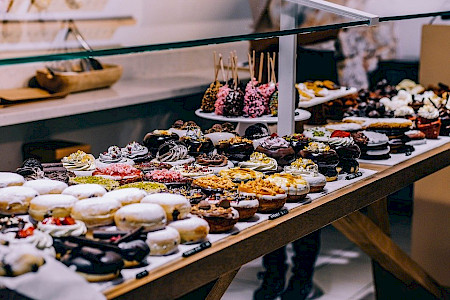 If you want to take your West Springfield, MA, school fundraising event to the next level this year, rely on the services of MCM Fundraising Inc.
MCM Fundraising Inc. makes school fundraising a convenient and straightforward task. We have a team of dedicated professionals who will work along with your team so your school students can quickly meet and even exceed their fundraising targets.
At MCM Fundraising, we understand that managing fundraisers can be a challenge, which is why we are authorized fundraising distributors of some of the best-loved food products, including:
Otis Spunkmeyer® Cookie Dough
Butter Braid® Pastry
Lyman Orchards® Pie
Joyful Traditions Cake Roll
We work with fundraisers that are simply easy to sell, simple to understand and get conveniently delivered to your school or other fundraising facilities. These products coming from reliable brands sell themselves while allowing your school to maximize your profits so you can raise the funds you need for your school in West Springfield, MA.
At MCM Fundraising, we ensure that we publicize and inspire your team by capitalizing on your school resources, including your students, team leaders, and school staff, which is why we believe that sky is the limit when it comes to school fundraising.
Call MCM Fundraising Inc. today and kick off your school fundraising program in West Springfield, MA and meet your fundraising targets with ease and convenience. At MCM Fundraising, we don't work around guesswork but we demonstrate how to manage your fundraising campaign along with the management of your social media campaign so you have a highly motivated team that can accomplish the goals you have set.
Work with us to raise money for all your school activities, supplies, sports equipment, and trips, so your students get what they deserve. Call today at 1-888-774-5889 and learn more about what we do to raise school funds in West Springfield, MA.