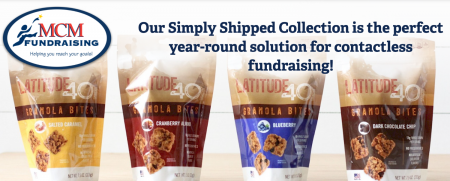 Creative Memorial Day Fundraiser Ideas in CT
Memorial Day 2022 is right around the corner and MCM Fundraising is here to share some Creative Memorial Day Fundraiser Ideas in CT. 
It's nearly Memorial Day, the one day we stop to remember all of the courageous men and women who fought and died for the freedoms that make up the backbone of this country. So at very least, we should take some time out this Day to honor our fallen soldiers. Additionally, we could go the extra mile by raising funds in the name of those soldiers and their community to give back in the name of those who gave it all!
In light of this, MCM Fundraising has put together a quick list of fundraising ideas to honor those we lost, as well as benefit the CT community and the families of soldiers.
1. Community Fun in the Sun
Honor our fallen soldiers' memory by exercising the rights they fought to protect. You could throw a public gathering and invite the whole community. Some ideas o make it fun would be: Set up games, BBQs, craft vendors and live local music. Most people are off work and school on Memorial Day, so it's a great option the whole community can enjoy.
2. A Night of Remembrance
If you want to plan a more heartfelt Memorial Day fundraiser, you could throw a dinner or gala to honor our heroes. You could invite widows, widowers, families and community members to come enjoy a night of food, community and remembrance. MCM will provide the snacks, appetizers and desserts. As a request, you can ask for contributions toward the food to raise funds. With our help, you can make this a highly charitable and emotional event that can become a new tradition for your town.
3. March in their Memory
March, run, walk, or whatever you can do to honor our lost soldiers stead. A fundraiser like this would work just like a marathon. You could have participants collect donors to pay a certain donation to enter the march and in return they will get. MCM treat of their choice. If participating in the running portion, then the winner could get a big basket of goodies from MCM's fundraising line. As a token of participation,  It's a great way to bring the community together and help them stay active and healthy while honoring our fallen heroes.
4. Boot Camp
Alright, so you won't literally be taking your community to boot camp, but you can set up some fun and challenging obstacle courses to test their skill. Make it into a full competition within your community and complete with different categories for age ranges. Participants pay to play, get an MCM treat at the end of the raise, and all funds go back into your community or to a military fund.
5. Patriotic Fireworks Show
What's more patriotic than a good, ole' fireworks show? For this event, you can invite the whole community to honor our fallen soldiers and the families that they left behind. Charge a small admission fee to cover costs of fireworks and MCM treats provided at the show. You are bound to meet your fundraising goals!
If you have any questions about planning your Memorial Day fundraiser in CT, please don't hesitate to contact MCM today!