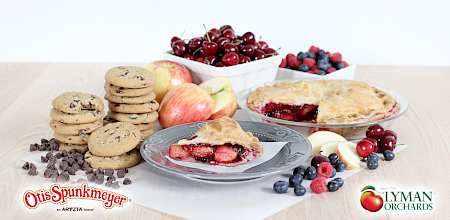 Bristol CT School Fundraising
You volunteer with the fundraising committee for the middle or elementary school in Bristol, CT.  The 2016-2017 school year ends in a few months.  Funds allocated to spring sports programs may be nearly exhausted by now.  Spring sports such as baseball, softball, or lacrosse may not have monies in the budget to purchase all the equipment needed for the school team.  There are activities ahead that are expensive.  It is essential to raise funds for the end of the school year field trips, class outings, dances or field days.  You may want to cover the cost of the yearbooks so everyone can have their own copy.   It's not too late to call in the experts: call MCM Fundraising to kick off a fundraiser to meet your goals.
MCM Fundraising's Proven Programs for Fund Raising Campaigns
MCM Fundraising is known affectionately as the "braided pastry people".  Our Kansas Maid™ Braided Pastry is a perennial hit with fundraising teams. Formerly labeled "Butter Braid", it arrives frozen and is easily thawed and baked when you are ready. The MCM Fundraising Team will take the guesswork out of your school's end-of-year fundraising.  Parents enjoy having frozen goodies for their children to snack on over the summer. We suggest you try an MCM Fundraising campaign proven to be successful time and again. The frozen Otis Spunkmeyer® Cookie Dough selections offer tried and true favorites. Otis Spunkmeyer® is the frozen cookie dough that has sweet benefits and taste for your group.  Each 2.5 pound box comes with approximately 36 one-ounce pre-portioned cookies. Raise money for all your Bristol,  CT end of the school year expenses. MCM Fundraising wishes you sweet success!